Celebrity unveils Mammoth partnership
Celebrity unveils Mammoth partnership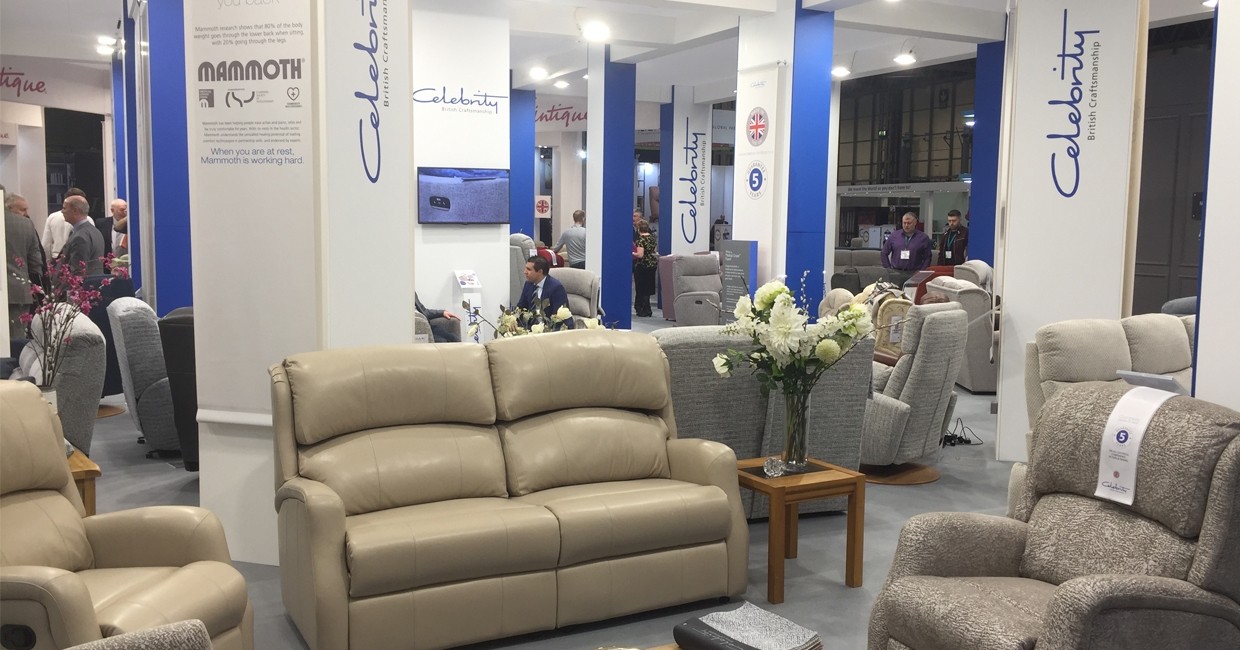 A new partnership between Mammoth and Celebrity Motion
Furniture
was launched at the January Furniture Show last month.
The partnership has seen the upholstery specialist augment five of its bestselling rise and recline chairs with Mammoth's Medical Grade Foam technology, offering unique pressure-relieving benefits as standard, at no extra cost to the retailer or consumer.
Celebrity now manufactures the only seating to feature Mammoth's NHS health award-winning technologies, recommended by health professionals and developed in partnership with the Chartered Society of Physiotherapy.
John Tuton, founder and MD of Mammoth, says: "The announcement of our partnership with Celebrity and its many benefits was incredibly well received by retailers at the furniture show. Celebrity's pedigree in motion furniture is unquestionable, and there's a strong synergy with the Mammoth brand.
Celebrity now offer the only chairs and settees in the industry to feature our scientifically tested technologies, meaning retailers can offer their customers – many of whom are living with mobility issues – a product which has the backing and endorsement of a wide range of health professionals.

As leading experts in health and wellbeing, we understand the importance of being well-rested and comfortable, and the difference it can make to someone's life. Everyone deserves better health, and with our background in healthcare and years spent alleviating people's aches and pains with our comfort technologies, we're now in an exciting position to reach even more consumers than ever before.
The partnership follows a successful year for Mammoth, which recently launched its new Rise and Shine mattress collections.
Wayne Hollis, Celebrity's MD, comments: "You need only look at the partnerships Mammoth has forged with the likes of the Chartered Society of Physiotherapy to appreciate that they leave no stone unturned in their quest to make a difference in people's lives. This dovetails with our own commitment to excellence and the reputation we have built over more than 30 years in business. We are excited about the potential of this partnership and delighted by the feedback it received from retailers at the January Furniture Show.
For most brands, the idea of launching multiple new collections and expanding into an entirely new market would be more than enough to squeeze into a single 12-month period. Yet John Tuton promises that there is still more to come in this transformative year for Mammoth as a business.